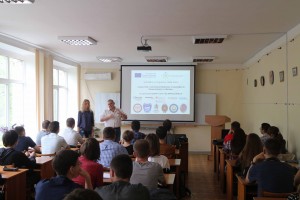 May 31, 2016, a seminar on "The competence determine for the game industry specialists" was held in Kherson National Technical University according to the Erasmus+ project «GameHub: University-enterprises cooperation in game industry in Ukraine". The seminar was attended by students of the Faculty of Cybernetics and Systems Engineering, University teaching staff, representatives of Employment center and consulting agencies from Kherson.
The aim of the seminar was to motivate participants to use the infrastructure and open educational resources created as part of the Game Hub project. Participants were introduced to prospects of computer games' development industry in the South Ukrainian region, visitors (teachers and students) took part in the survey on the necessary competencies to work in the gaming industry, they were asked to fill out a questionnaire.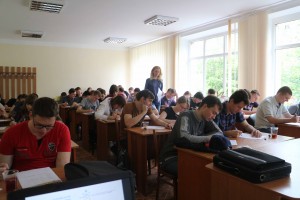 The survey results have to influence on the development of training modules' competence profile in the gaming industry.