The work meeting of the members of GameHub project was held from September 22 to 23, 2016 in Kherson Technical National University.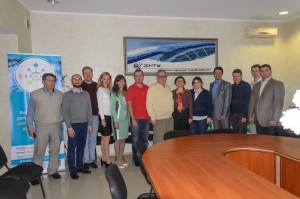 The event members were the representatives of some universities forming part of project realization consortium. They were as following: University of Deusto (Spain), National Technical University Kharkiv Polytechnic Institute (Ukraine), Vasyl Stefanyk Precarpathian National University (Ukraine), State Institution of Higher Education Donetsk National Technical University (Ukraine), Odessa National Polytechnic University (Ukraine), Kherson National Technical University (Ukraine), Kyiv National University of Construction and Architecture (Ukraine).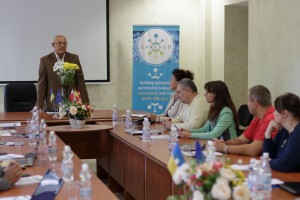 During the meeting the rector of the University, Prof. Dr. Yury Bardachov, mentioned that the participation in the GameHab project was crucial for the University. The implementation of new information resources and the development of computer laboratory with modern equipment would promote the modernization of technical education in the University, facilitate cooperation with European computer games developers up to involving them in educational process, which reinforce the power of information technologies graduates at the labor market of Ukraine and other European countries. The delivery of trainings within the project for the University teachers and students would improve their level of competence in the field of computer design and development.
The project results will also become a basis for the holding of seminars and conferences on programming in game industry, which will be held in Kherson National Technical University annually.
On top of it, the concepts of game laboratories, which would be developed in the partner Universities, as well as the project realization and dissemination strategy, its sustainability and quality were discussed within the event's program.