The trainings «21st Century Skills / Deeper Learning» for Ukrainian partners of the project 561728-EPP-1-2015-1-ES-EPPKA2-CBHE-JP «GameHub: University-enterprises cooperation in game industry in Ukraine» were held in Krakow University of Science and Technology AGH (Poland) on November 1-2, 2017.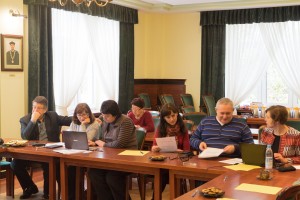 Representatives of all Ukrainian partner universities, as well as representatives of European partners – University of Deusto (Bilbao, Spain) and AGH University of Science and Technology (Krakow, Poland) have participated in this event.
The program of the event included trainings devoted to the issues of attracting students to critical thinking and organizing problem-oriented education under the guidance of Bartolomey Gawel, as well as issues of collaborative education led by Eva Beck-Krala.
, Trainings "Deeper Learning" under the leadership of Katarzhyna Gdowska, "Learning from Failures" under the leadership of Katarzyna Klimkevich and "Flipped Learning" under the guidance of project coordinator Olga Dziabenko (Deusto University, Bilbao, Spain) were also conducted within the framework of this event. They were devoted to problems of organizing the students' learning using the most modern European methods.
The participants of the trainings were impressed by the European partners' desire to convey their best student experience in the most up-to-date pedagogical approaches and technologies and to help Ukrainian universities to achieve a higher level of student preparation.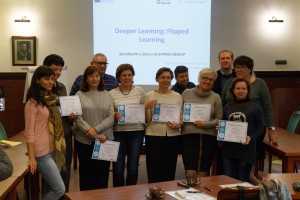 All participants of the trainings are sincerely grateful to the organizers of this event for an unforgettable and useful experience.