The visiting monitoring of GameHub project consortium members' activity was held in Vasyl Stefanyk Precarpathian National University (Ivano-Frankivsk) on July 1st, 2016. The monitoring board consisted of representatives of the National Erasmus + Office in Ukraine Olena Orzhel and Ivanna Atamanchuk.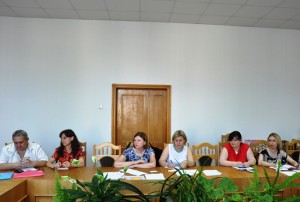 The working groups' reports were heard and the project progress was discussed there. Thus, the Monitoring board concluded that the project GameHub was relevant and important to the game industry, popular among students and interesting for teachers and researchers.
The Monitoring board has highly estimated achievements of the consortium partners' workgroups, so the overall result of the monitoring are very positive – after six months the project has achieved significant results, all activities was carried out according to plan, and reports are important for higher education and IT community.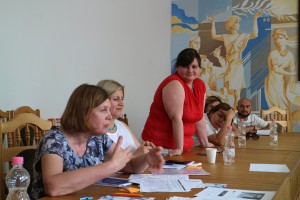 At the same time, some useful recommendations were given by the Monitoring board, primarily to popularize the project at national and regional levels, to ensure the availability of reports and results on the project website, improving its visual identity, disseminating of project results through popular modern social and professional networks, national educational portals, selection of training participants according to certain criteria, and so on.
Congratulate all our partners on these amazing results and wish them further significant progress!
Thanks to all for the excellent work!