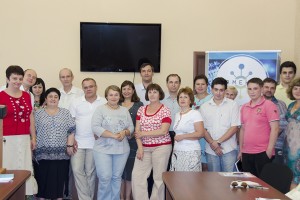 On 5 September 2016, Donetsk National Technical University held a workshop on "Building-up GameLab at Donetsk National Technical University"with a view ofdiscussing the progress of the international project "Game Hub: University-enterprises cooperation in game industry in Ukraine" 561,728-EPP-1-2015-1- ES-EPPKA2-CBHE-JP.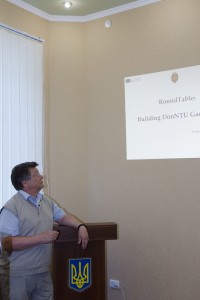 The project is scheduled for a few years (2015-2018). Donetsk National Technical University is one of the project-participants. Its partners include NTU "KPI", Kherson National Technical University, Odessa National Technical University, V.Stefanyk PreCarpathian National University and Kyiv National University of Construction and Architecture.
The project aims at openinga laboratory in each Ukrainian partner-universityin order to develop computer games and improve the skills of graduates of Donetsk National Technical University, as well as assisting veterans of ATO and the unemployed to get a job, due to the fact thatmany them require additional training or retraining.
The workshop was attended by the university teachers and students, employees of Department of International Relations and the Institute of Postgraduate Education. First,  Vice Rector, Y.O.Bashkov, spoke about the project, its consortium, the aims and objectives. He also outlined the main points of the project concept at the university. After that, there was a discussion on urgent issues. The participants found the workshop to be really interesting.